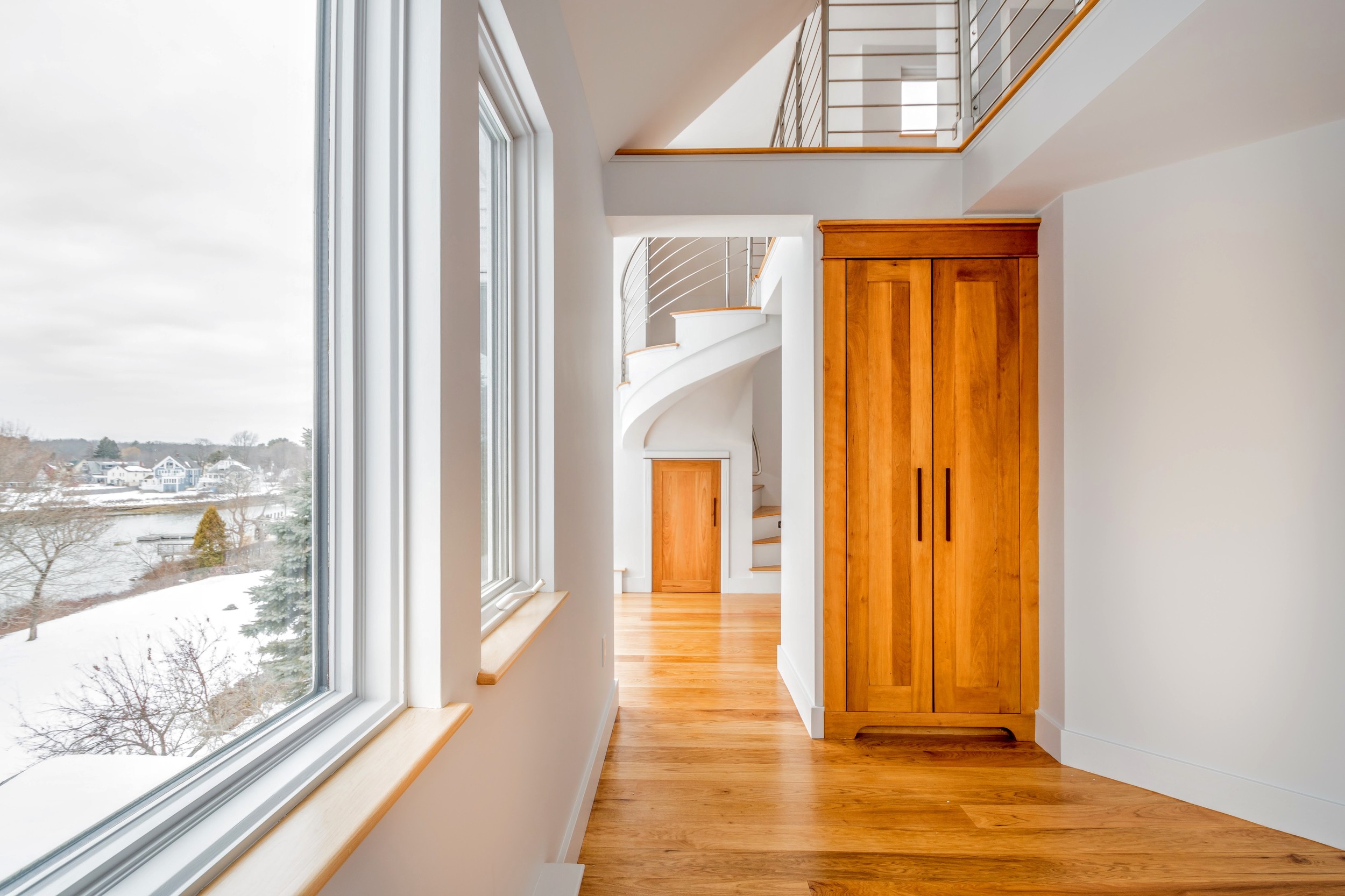 Cape Porpoise Resort Home
A small white clapboard turn of the century home was in dire need of renovation; and because it was non-conforming (too close to the water) we could not demolish the home and begin anew. Even the ridge was within inches of the legal height ordinance. We expanded the home using deep tall cantilevered bay windows, a series of terraces, a breezeway and a garage with an office above.
The design used cherry wood, Purple Heart wood details, chestnut flooring and native Maine granite. A small second story deck looks out over the open Atlantic and the Cape Porpoise waterway. Space was at a premium so every niche and corner served a dual purpose of adding to minimalist design intent, while at the same time providing plenty of storage. The limited kitchen space was augmented by a well-equipped pantry.
The challenge of a small existing building inspired us to breathe new life into an old historic structure in southeast Maine. The home sits on a narrow inlet called Cape Porpoise that is a waterway for small fishing boats and sailboats. To say that this is Main picturesque is an understatement.